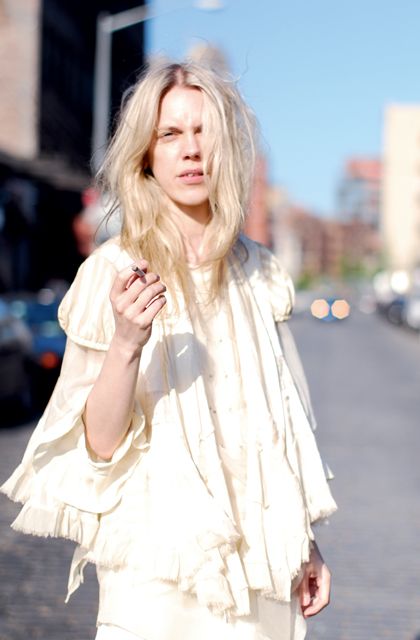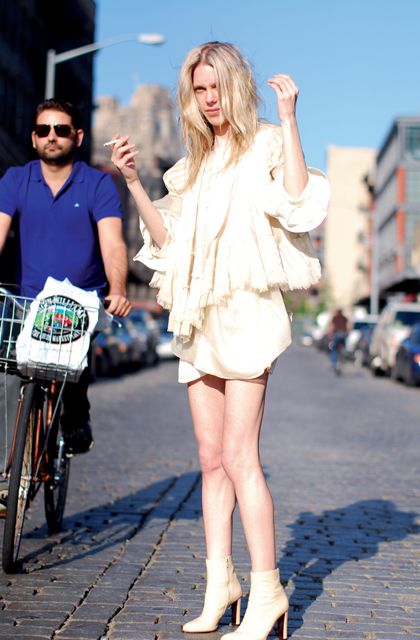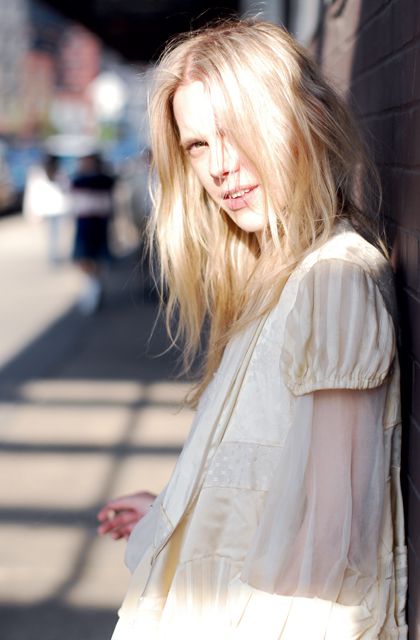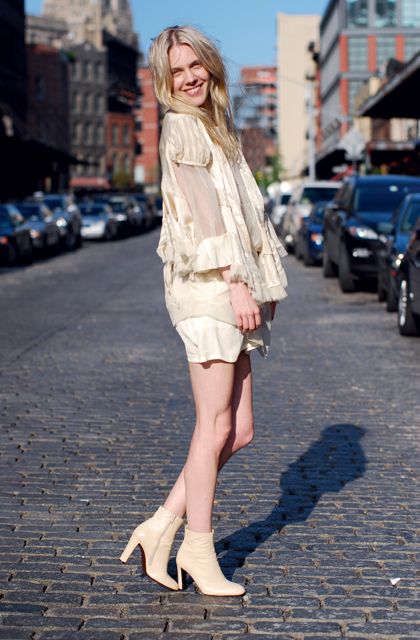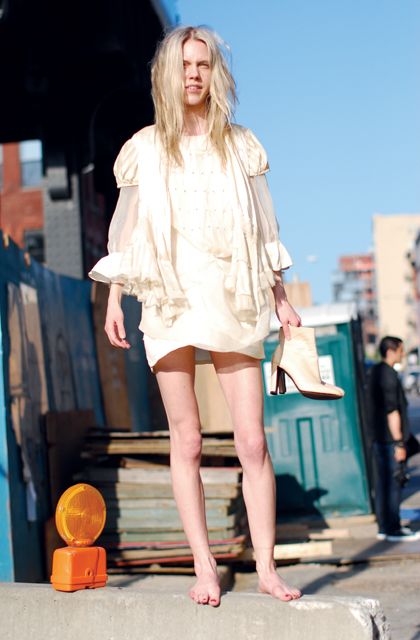 so this was not last Sunday but the Sunday before.. its the outfit some of you saw on the High Line Street Style slide show on style.com, I finally got the photos.. :)
The photo on style.com was taken by Craig Arend, shortly after that photo was taken I was stopped by Karl Guerre from Swagger360 to take some snaps for his street style blog. I will totally bug him about his camera and lenses, his photos are amazing!
I'm so happy with my angry looks, it's operation "de-cute-ilazation" :) I got tons of smiling pictures but seeing these, I really cracked up :)

Karl had the brilliant idea to let me stand on this concrete thing.. with heels! that was not gonna fly, hell no, that would have been a balancing act gone wrong!
I wear a 3.1 Phillip Lim dress, tucked up, over it my consignment store steal; an Antonio Madras top and tipped of with my miumiu boots.