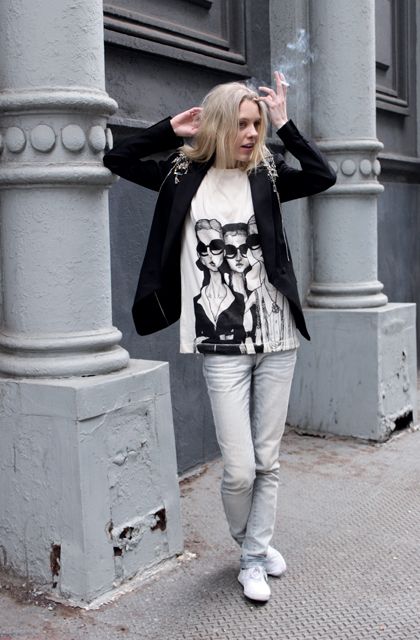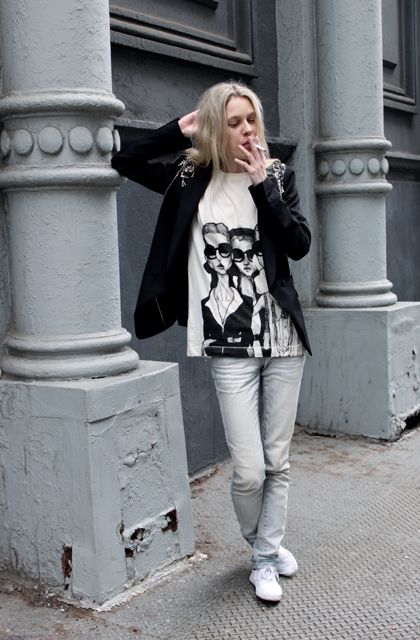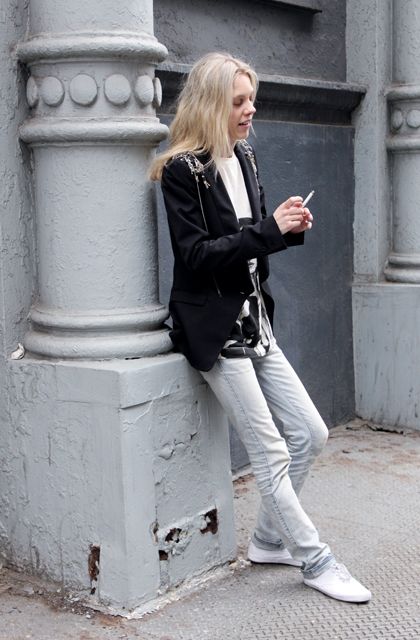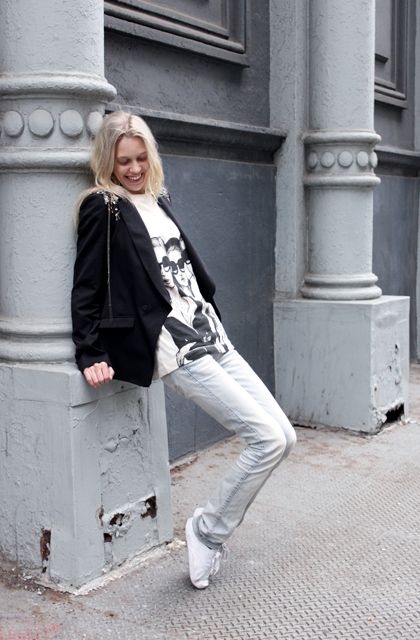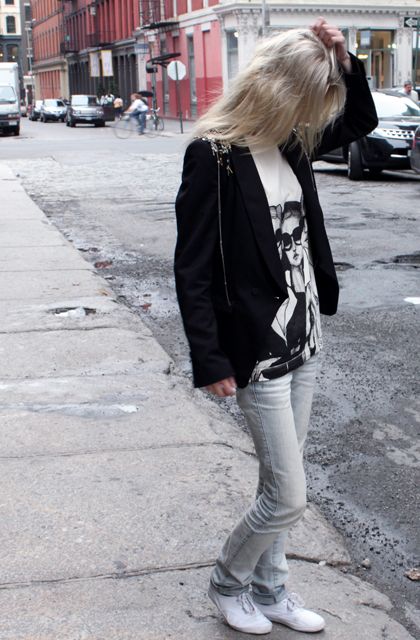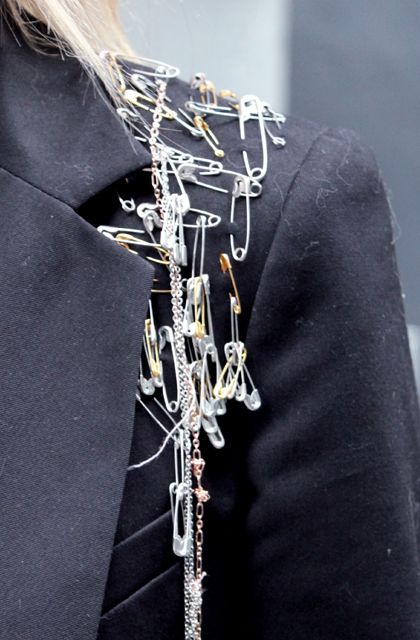 so the other day I had exactly one stud in my jacket and thought; studding till my fingers bleed, no way...
see this evil twinkle in my eyes.....
safety pins


I give you a 1000 possibilities haha :) you can actually align them, you can put them on your shoulders and attach pins on pins to create volume, you can attach chains to the pins and loop them, you can pin the lapels alone, you name it...


I actually choose to mix match them to give it an embroidered feel,
but you can totally do it neatly and more clean...

All you need is a jacket or vest and safety pins,
and for even more possibilities on which clothing to use check out the selection of
wholesale clothing
at Apparel Showroom. With plenty of styles, colors and sizes to choose from, it's easy to create your own fashions and look great everyday and still maintain a budget.