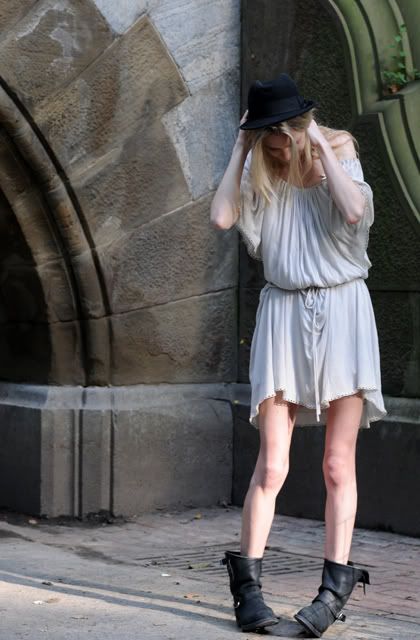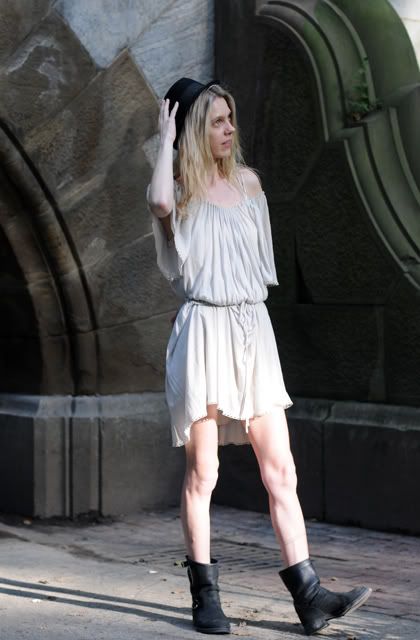 Strolling around in Central Park,
Its going to take a while before you see me in the grass though,
I have been trying to dodge the color green in my photos for a while now, so has Maya, my Photographer,
Imagine, just for a second, photos, central park, avoiding the color green.... It was hilarious,
I love nature, I really do, I need nature, I can totally live in a little cabin surrounded by forestry and meadowlands picking berries, wearing ethereal dresses talking to birds and squirrels,
but somehow I hate the saturated color green..... I'm really specific with likings when it comes to the color family of green....
Green is the color that commands the greatest of emotions, for years it was associated with bad luck, its the color of concealment and camouflage, associated with nervous anxiety and envy, the color of fairies and wood nymphs, the color of subconscious fantasy, the color of creation and, therefore, god! Its the most common color in the world, the symbol of environmental peace, purity and freshness, health and rejuvenation. - VIEW ON COLOUR january 1992 -
still in the first stages of getting over my greenfobia, lol... babysteps.... because I really do like how these photos came out!!!
photo's by
Maya Villiger
from turnedout.tv
,
more photos on her site