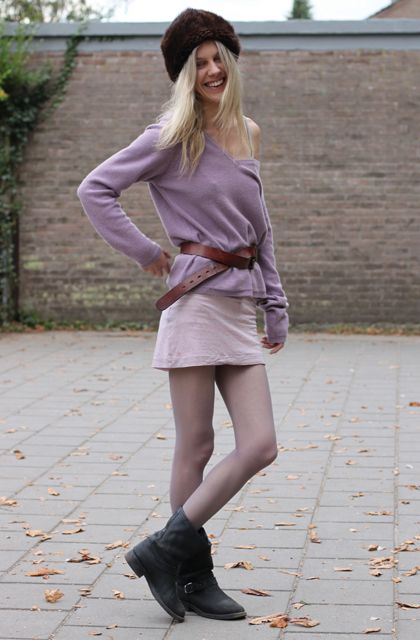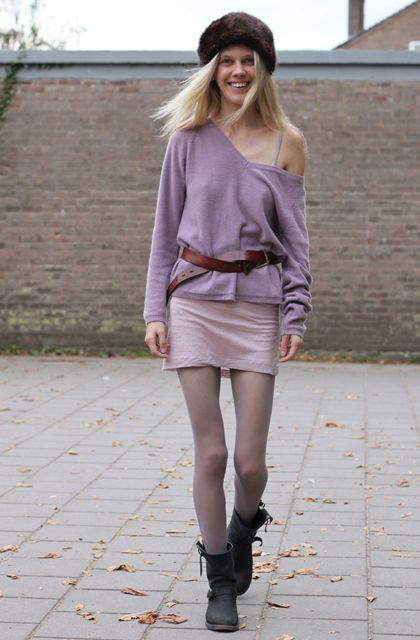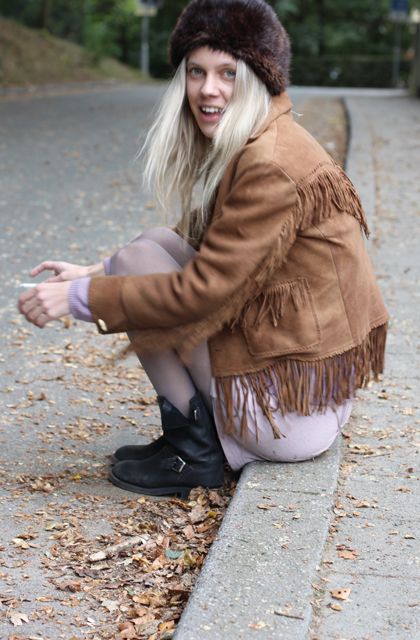 I actually can't remember where and when I found this vintage suede fringe jacket, I forgot I had it??? Too strange? I know when I did my Intern ship in Berlin a few years ago I shopt a lot of vintage, there you could find amazing things for really good prizes, I think I must have gotten the fur coat there too... I'm having a vintage steal blackout or something? I start to forget the best vintage spots???
The tights are a flea market steal, there was a whole pile of really old tights, still in its package and with amazing hues, they were like 20 cents a piece, mouse gray, lilac gray, elephant gray, you name it, so now I have like 10 different shades of gray tights :)
The fur hat is another vintage riddle? no idea when and where I got it? :/

And as for shopping.... I'm broke as a bum so ofcourse I'm lusting and drooling over like a zillion items while when I have money in my pocket I never seem to find anything I like, figures...

So bare with me while I'm drooling over shopbop's
30 - 70% off Marc Jacobs, C&C California, James Perse & More!
sale, Superfine side stripe skinny jeans, a Rachel Pally agness dress and most of all A Vanessa Bruno top on sale for $260.50... aaaarghhhh, and a lot of romantic slip dresses and black sophisticated rompers and a gray long dress (splendid) very similar to the one I always wear..... where is my birthday when I need it? :/
:/ :/

to make things worst... these Frye Deborah Studded Boots
are Aaaaamazing, but even when I'm not broke the prize would be a bit out of my league, $648.00, then again I wear my fry's always so its a must to invest in some boots that you can wear forever and in all seasons, with jeans, summer slips, fur, these studs are so fine and multi colored so a DIY seems really hard to pull off... Maybe you can find similar plain boots on Ebay and still work out a way to work the studs?