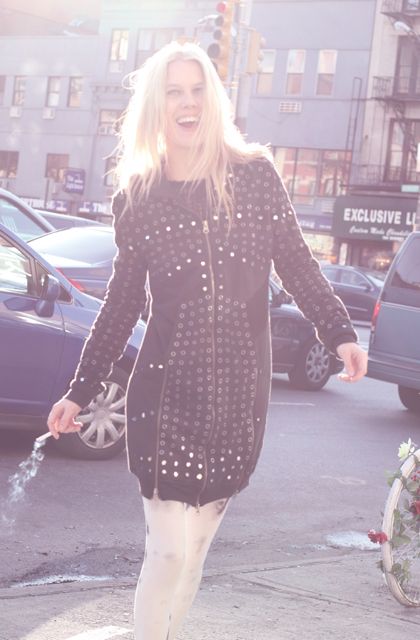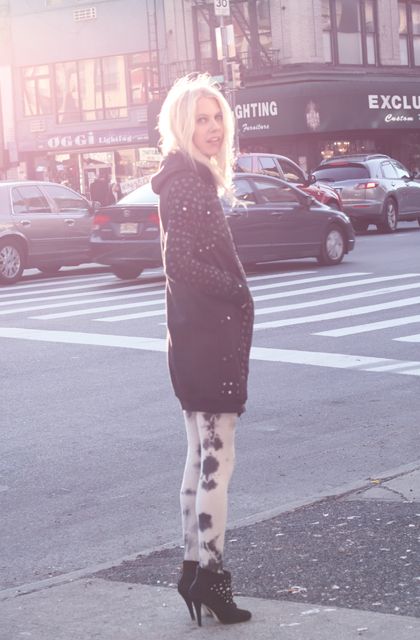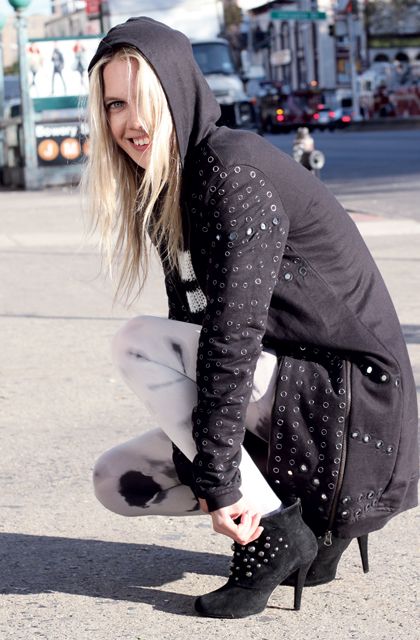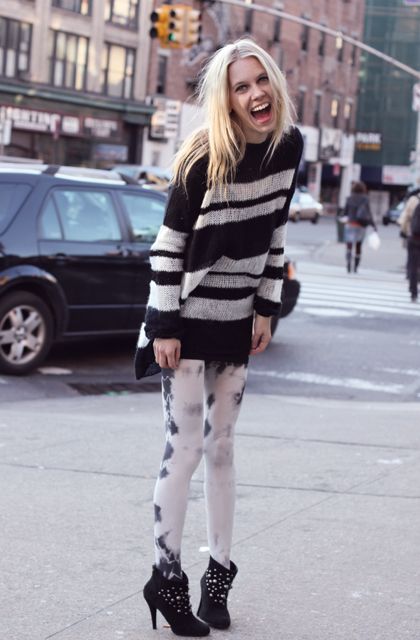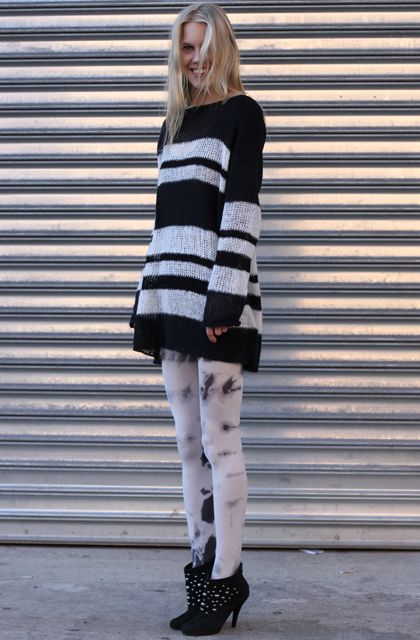 Today was kind of a crazy day, I'm totally beat!!

I went to meet Amanda again and decided to show her Top Shop, bad move on my part cause I really really should NOT shop, really!


Everything went fine, until we reached the Christopher Kane for Top Shop..... :/

I had seen it on the Internet and yeah it was cool but nothing that made me roll over and die, well until now that is, I loved it, Loved the leggings, Loved the dress, Loved the crocodile, and then somewhere hidden away.... the hoodie, I tried a lot and figured it were things I would wear ones, twice, few times.... but the hoodie.... I will wear it until I die!


So after we went for some refreshments, feeling terrible guilty about my splurge, I went for a smoke... In the sun, I suddenly see all around me these little dots of reflections, moving, like a disco ball, magical!!! It was the freakin' hoodie!! the little mirrors on it! I could actually aim for the eyes of people walking by and blind them, best thing ever! Trust me I will never ever get bored again and can do some evil in the meantime :) thanks hoodie :)

I'm wearing everything Zara and christopher Kane for Top Shop

photo's by Amanda and Citizen Couture