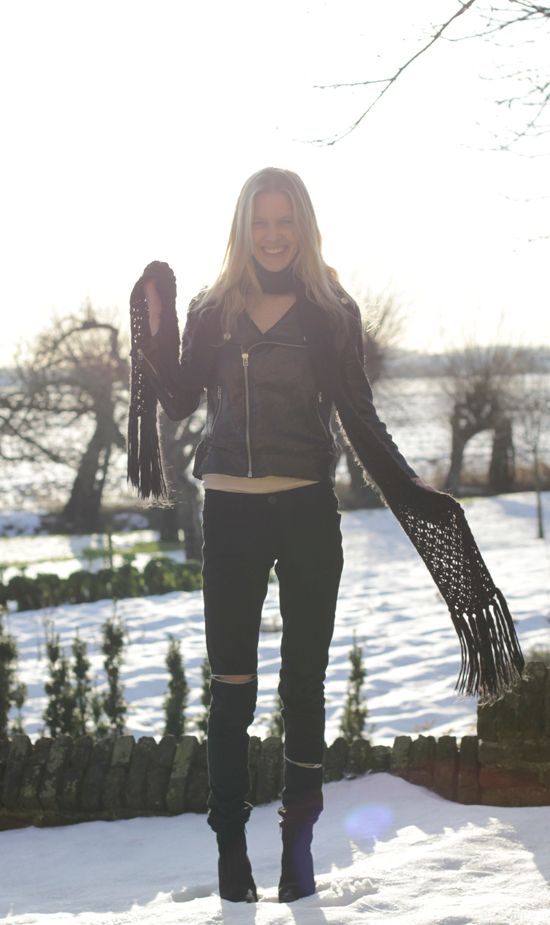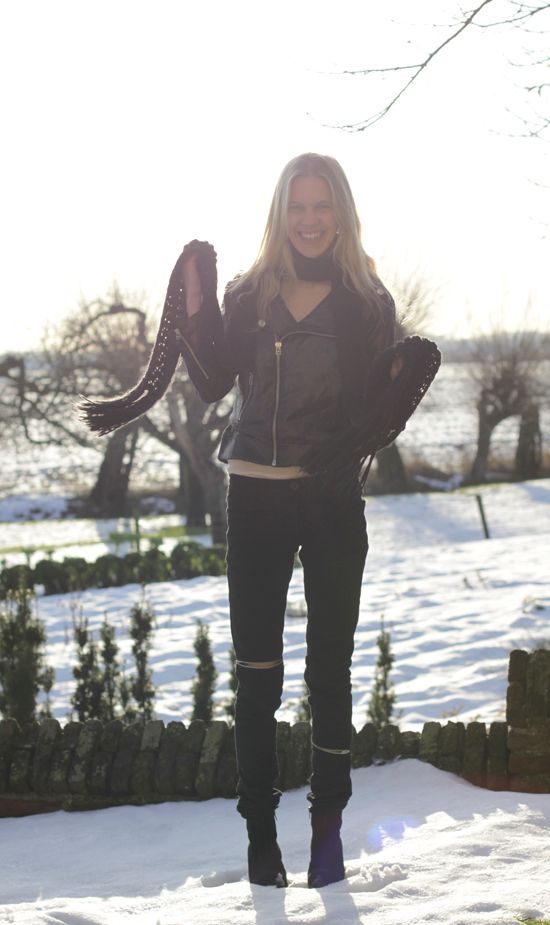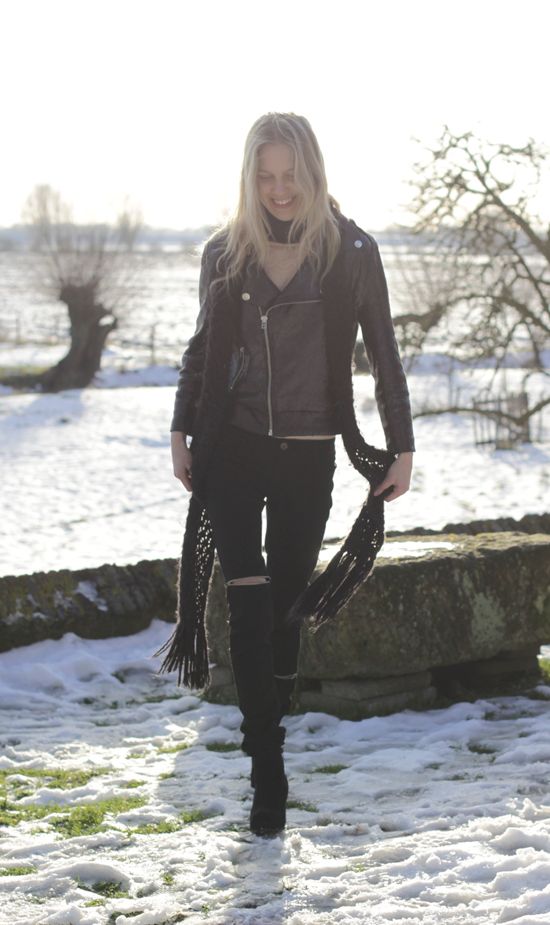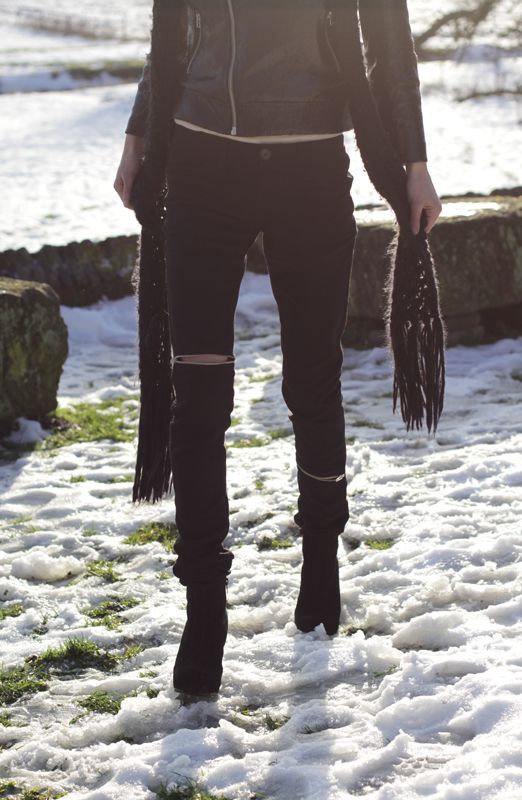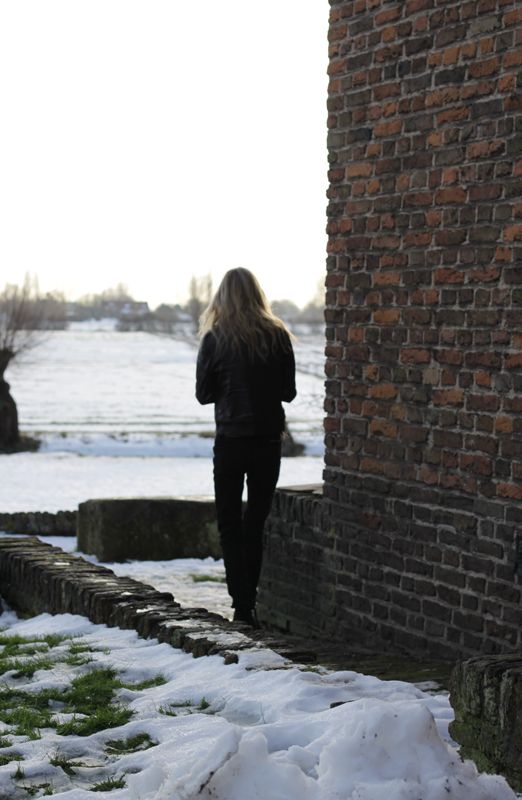 Hope you all had a wonderful Christmas! I had two days of loads of foodies, family and movies (we always watch the "lords of the rings" since that's the only movie we all agree on, and we always piss each other off by fighting over fast-forwarding the "frodo" parts),
we didn't had any presents did year though :( (I guess they figured that it was not worth selling the house for Alexander McQueens hoofs hehe) honestly... I think we stopped doing presents after we all knew too damn well what we wanted and the fun of surprising was gone plus adding that I couldn't make it from New York to Europe a few years ( that was a big boohoo.. ) and had to shatter the family by being really sad on the phone so at least moms would come to me haha
I'm wearing my
new
TERRANCE SULLIVAN 'black betty zip'
Jeans! These jeans are pretty amazingly tailored (inside seam bias) the fabric is a nice heavy black cotton and the zippers are placed perfectly!!
and this is the same shimmer Zara jacket that I wore
here
and
here