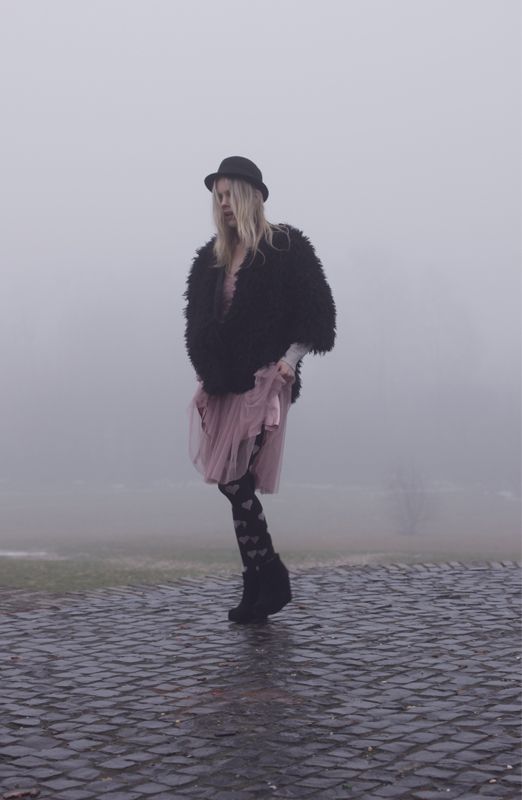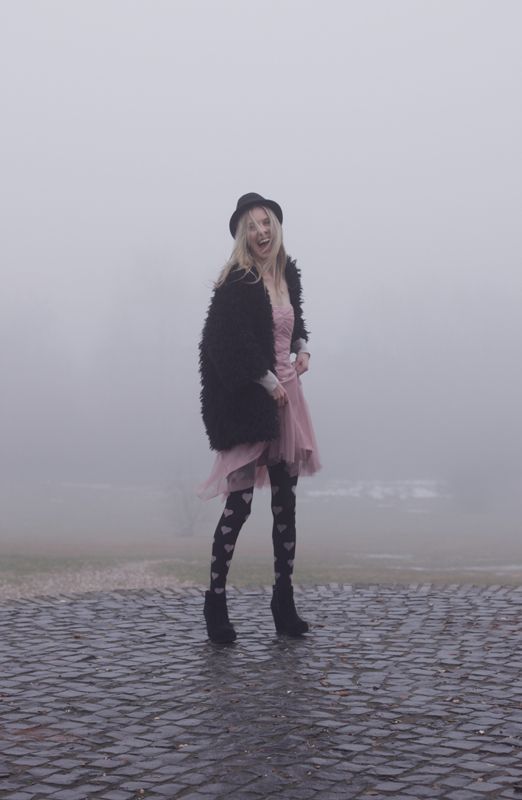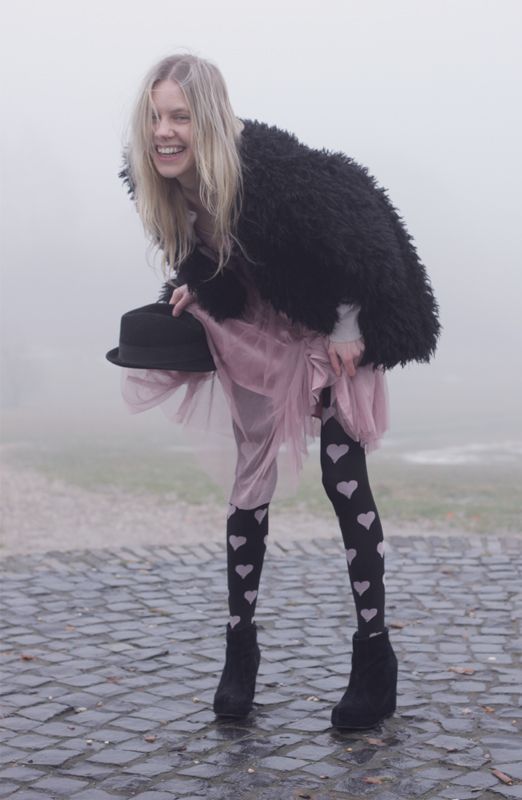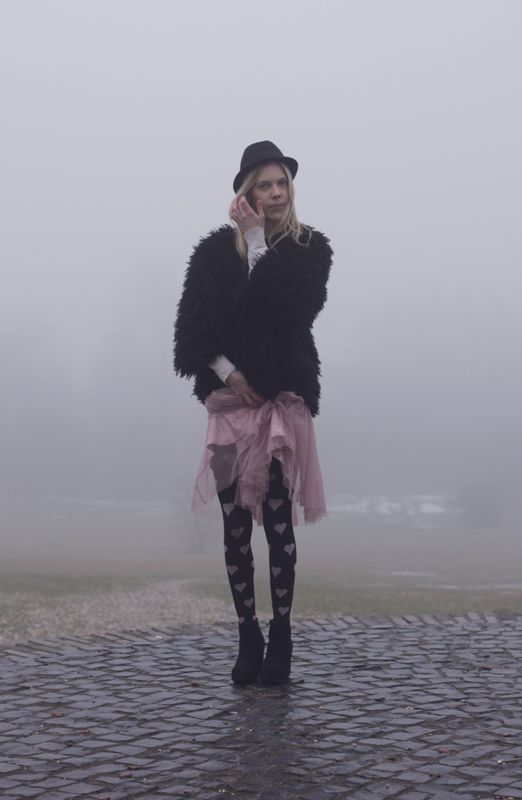 I woke up to see the world lingering in a big moist blanket of grays and blues... I hadn't seen Mist like this in a long time plus add with that the fact that its Monday... I just wanted to dive right back in bed!
I decided to not let the weather having its way with me and pulled out my TopShop
Large Heart Tights
to make me happy, I'm sooooo bugged I missed
these
Emilio Cavallini Heart Tights .... (I'm trying to find them everywhere)
Wearing my Jeffrey Campbell
Pixie wedge boots
, vintage tutu dress and Queens Wardrobe
Shag fur coat
.

Shag Fur coat;
Queens Wardrobe,
TopShop
Heart Tights,
Jeffrey Campbell
Pixie wedge boots