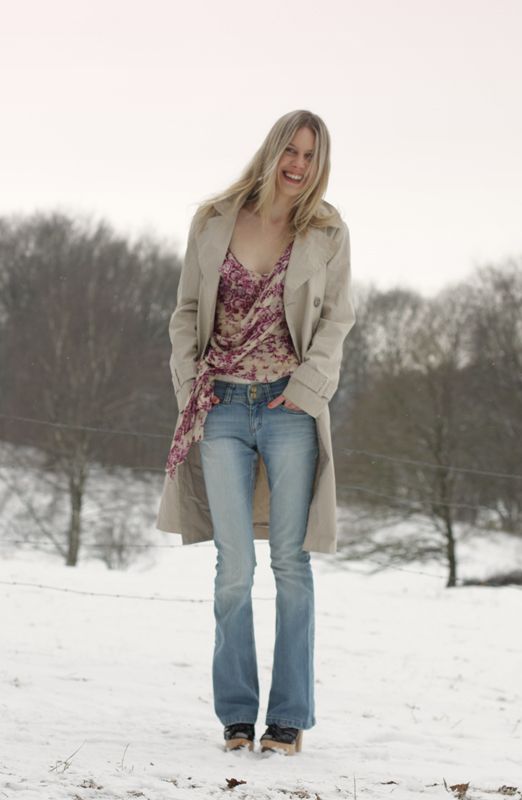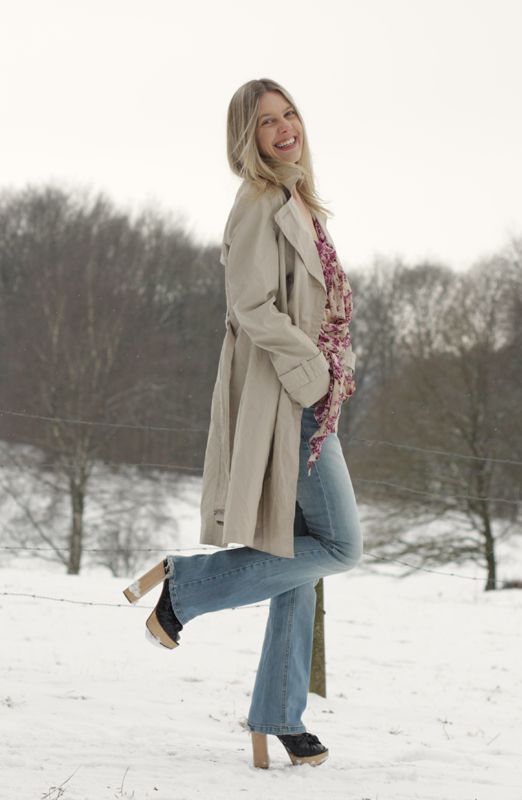 Happy Valentine's day everyone, as we speak I'm stuffing myself with lots of Chocolate, curled up on the coach while having a movie marathon :) perfect :)

I was actually clueless what to wear stepping out, Sunday is after all my lazy day, I was initially wearing these "flare" jeans with my Topshop sailor top, perfect combination but ... no coat that would go with it :/ I somehow miss a perfect navy coat... so then I just grabbed whatever...

I bought this John Galliano top for $45 in a consignment store!! a steal although it took me quite some time to figure out how to wear it :)

The trench is from the H&M, I think I ones bought it having job interviews in mind, its scary to see how easily a trench can make a whole look more sophisticated/fresh/clean..