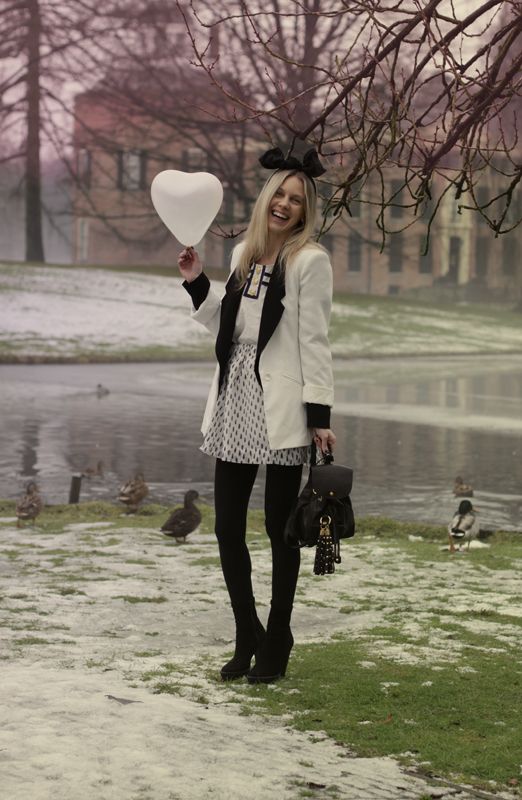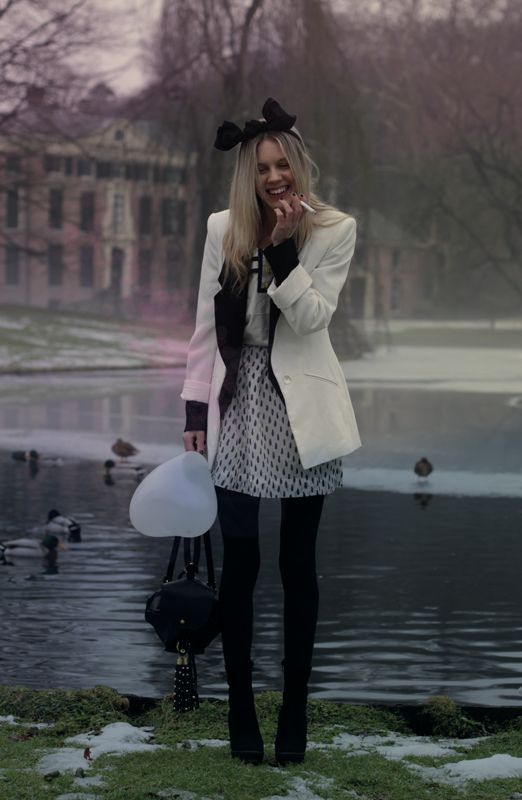 This Winter-y weather is so hard to dress, I can't wait for Spring! You pull out what to wear and then you have to make it Winter proof... meaning adding tights, adding cardigans, adding jackets and coats, adding, adding...
I guess I have to wait for Spring to really show off this
Parisienne Sailor Blouse
which is now basically hidden under 2 blazers, I wear a white Zara blazer over my black Wang blazer, keeps you warm plus adds a new touch :) and yeah... I'm into sailor stuff right now :) another color that's really missing in my wardrobe; Navy...
wearing; Alexander Wang Blazer, Zara Blazer,
Parisienne Sailor Blouse
, Navy dotted cream skirt, Black tights, Zara boots,
Tassle Rucksack