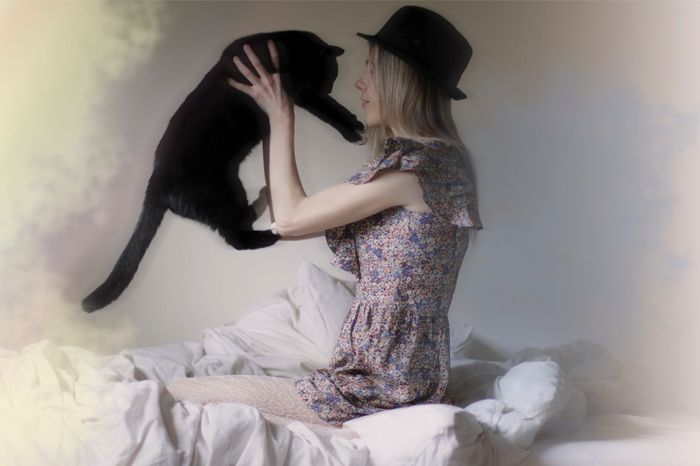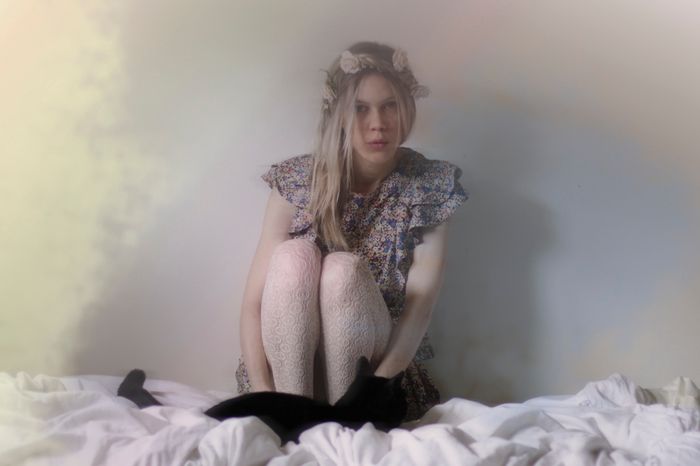 What can I say? the Cat developed a taste for posing...
He was bugging me yesterday when I was photographing items for my blog store, he just wanted to be in the middle of the frame... constantly.....
and then this today.. I tried to chase him away like a million times and he just kept coming back it was just too ridiculous so I gave in, he won, it became a Momo (cat's name) blog post. He loves to write too, that is to write and sleep at the same time on my laptop but I spare you of his scribbles on this blog post...

The floral ruffle dress is from Queens Wardrobe the ruffle detail is perfect! you can find the dress HERE. The little floral crown is selfmade and the tights are from H&M
.