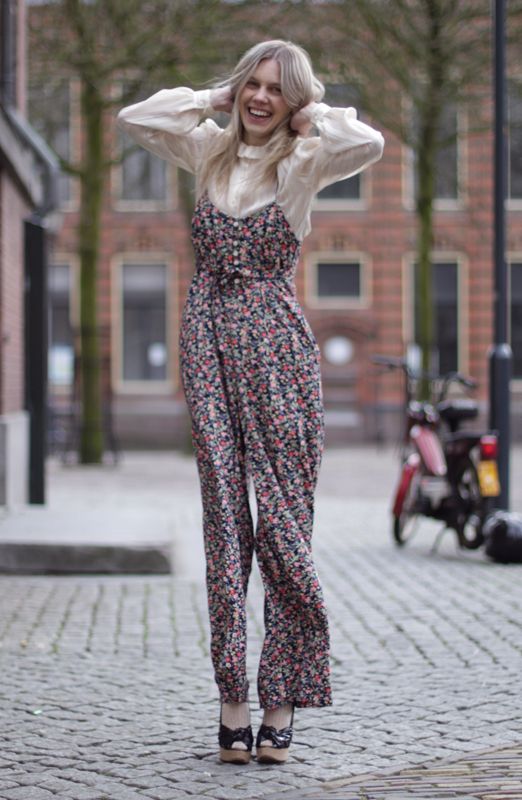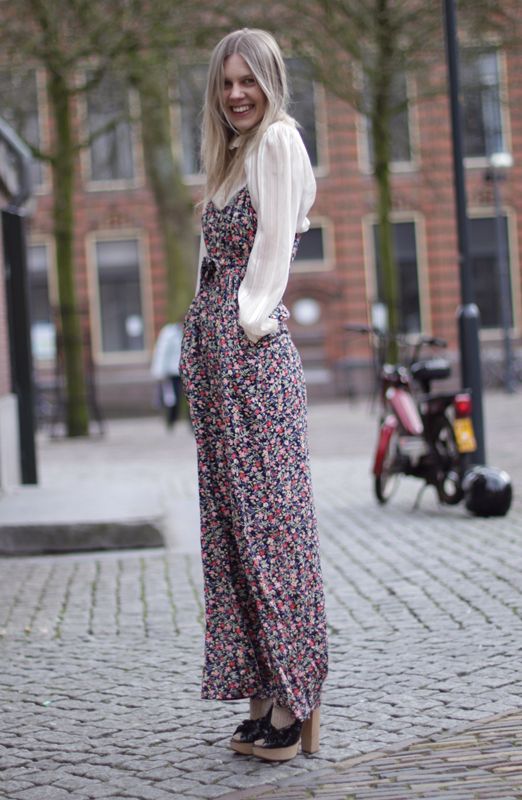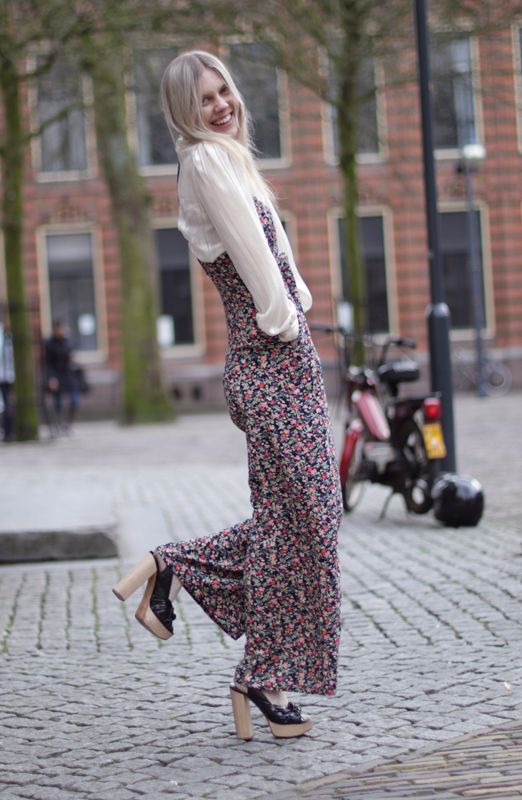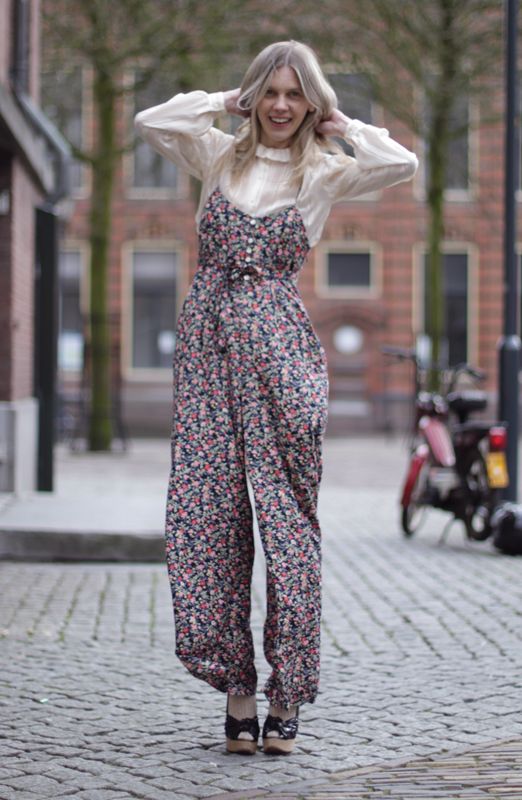 I was so happy when I got asked by the people of Revolve to pick something of choice from
revolveclothing.com
and after spending some good time strolling through the various brands, designers and trends I just had to go for something involving florals again,
I have to say that for a long time I was luring after all cropped tees and pants but I simply couldn't resist the
Free People
throwback romper. I love the bohemian vibe and it's so easy and comfortable to wear and I could totally visualize myself standing between meadows and wildflowers...... Hmmmmmm Summer.....
But it isn't Summer yet so I decided to give the
revolveclothing
gift a slight retro "little house on the prairie" feel by wearing a vintage blouse underneath it with lace socks and Chloe platforms.
I'm wearing; Vintage Blouse, Free People
throwback floral romper from
Revolve Clothing

, Chloe platforms, lace socks.