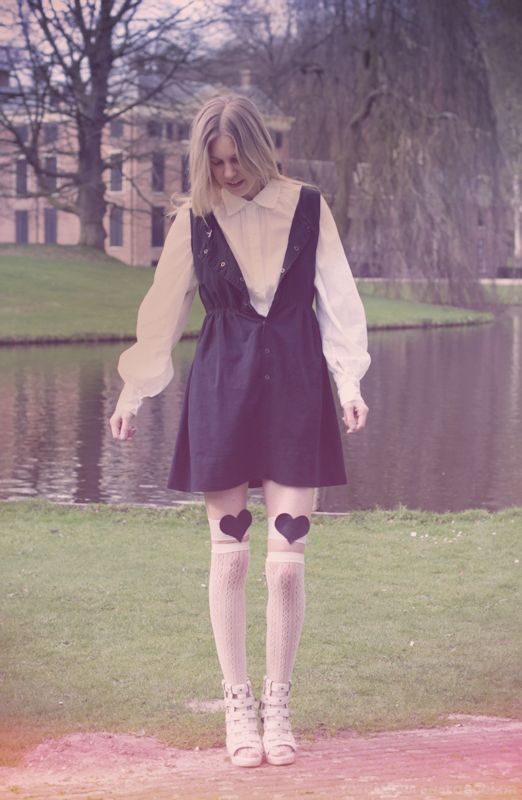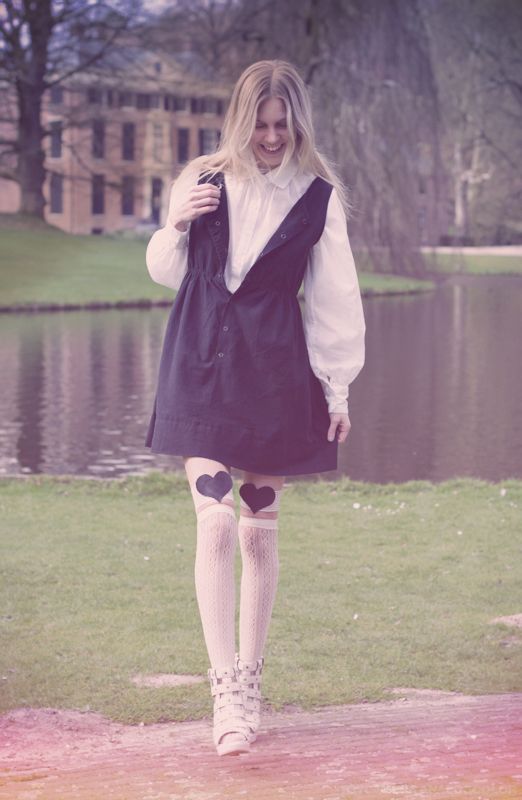 I'm like in a DIY mania I'm afraid, I got so many ideas I'm breaking in nights crafting stuff together and I really hope I can soon produce thing so you will be able to find my designs in my little shop :)
This Heart Garter/Band diy is based on two recent obsessions; Hearts and Legwear to be precise Leg Jewelry, there are two gals around that make the most gorgeous Leg accessories that I will feature soon ;)

And yeah.. the over-knee lace socks, well they weren't over-knees, I had to stretch the hell out of them, caused some serious effort on my part ;)

And then two new adds to my Closet, Gold Studded Cage Heels, These have a chunky feel and square-ish heels which I was really looking for and are by far my most comfi heels ever!! and the Loose fit Sheer blouse with the most perfect sleeves ever and (semi) transparant, a pleasure to style and so easy to wear, I get so sick of blouses that I feel I can't even lift my arm! Both from Storets.

And no, I will not miss out on the clogs trend, I'm waiting for a lovely Spanish Blogger gal with her own amazing design label and shop to add the clogs I want in my size in her store haha (you know who you are:) So if you guys are thinking about adding clogs to your wardrobe you might want to wait just a bit, I promise these will be killer!!