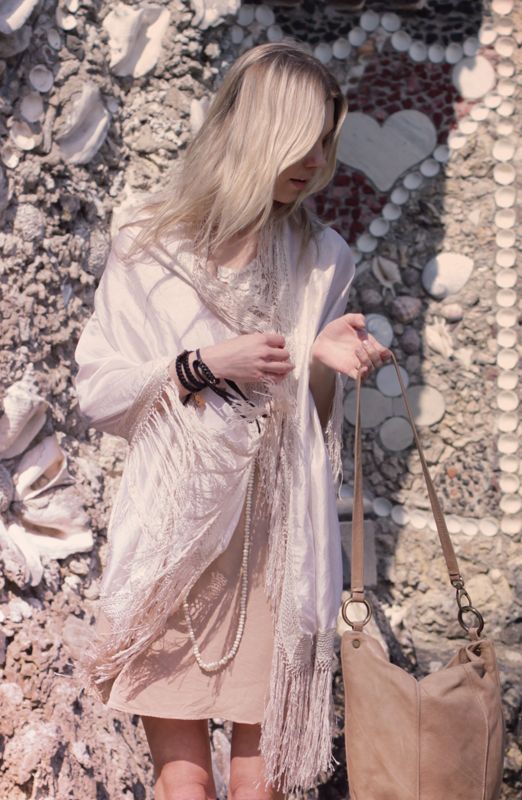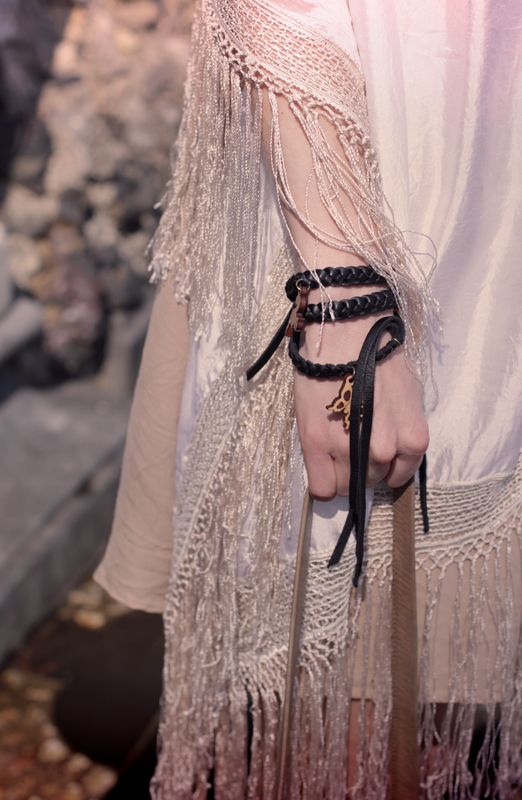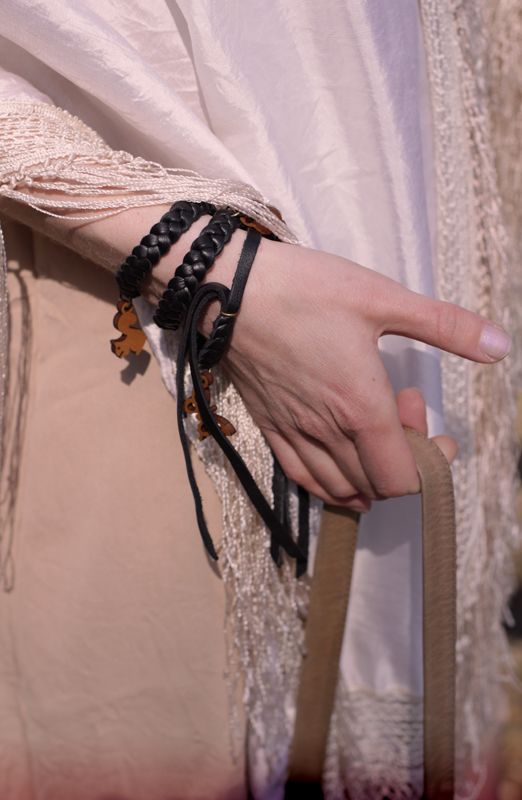 Fringe Silk Scarf; Urban Outfitters, Nude Slip dress, Vintage tassle Leather bag, Low heeled clogs H&M, H&M Beaded necklace, Selfmade lace necklace,

Stolen Thunder

leather charm bracelet

.

Fringe, Tassles, Nude and Earthy tones, Leathers and Silks, Wooden clogs = love
I'm still waiting for my new clogs to arrive but I can't say it wasn't nice to have a platform break, that was the idea but.... The old H&M sandal clogs are a nice break wasn't it that my pinky toe (yes I know, sounds stupid) got kind of stuck in between the leather uppers, don't know how to explain it but I think most will get the idea, right? so the clogs ended being not so comfi after all, haha
The bracelet is from Stolen Thunder, a new jewelry discovery of mine, braided leather with little wooden charms
.