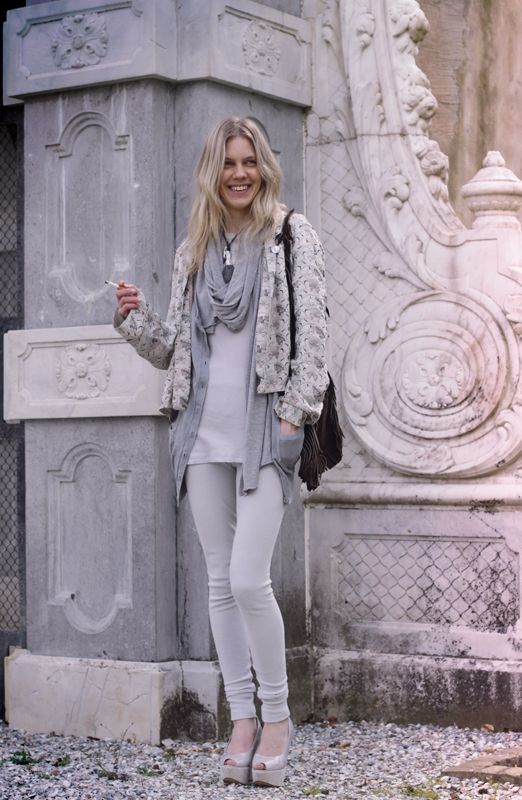 Some easy and comfi layering for today and almost everything is from the H&M,
I just wear an old light blue/gray leggings with an light blue/gray top which I layered with an old slouchy cardigan and over it a vintage oriental silver/gray jacket blouse, jersey gray scarf,
PiperTree Necklace,
Vintage fringe suede bag and TopShop wedges
..


and this reminds me that I haven't been to the H&M in ages!! I so need to peek in to see if they have any good stuff going on!!