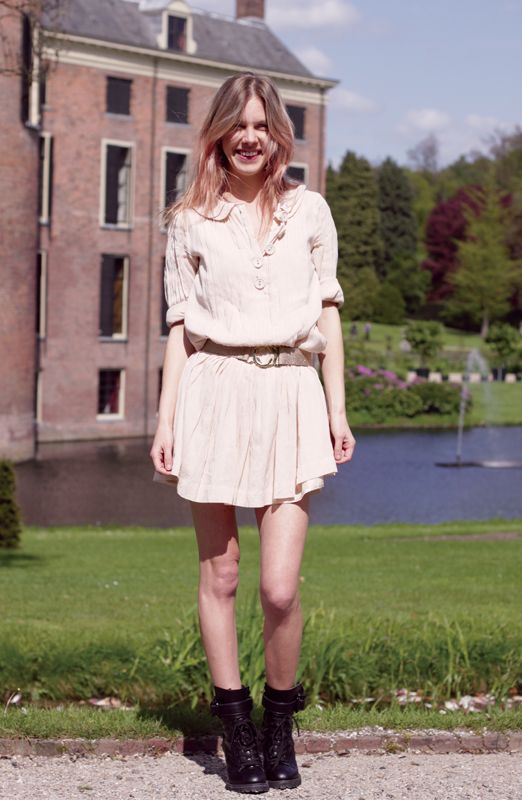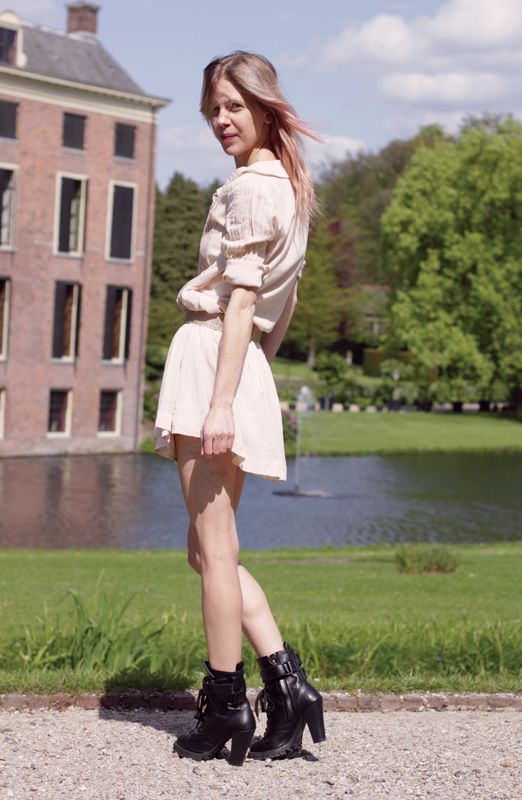 To edge out romantic, frilly dresses or just simply pastel colors I always stick with boots, these new boots are perfect because they have a heel but maintain a rough look!
I simply belted the H&M shirt dress but did so unevenly (by pulling-out and tucking-back-in the dress below and above the belt)
Oh.. and a little skin secret; I always use Per-fekt body perfection gel on my legs!!!
I'm wearing; H&M dress, H&M belt, Zara bag, Walter coat, Boots