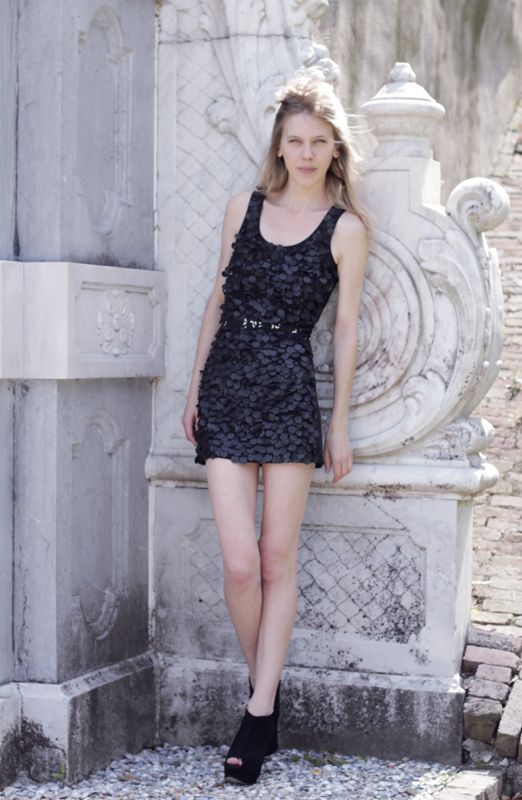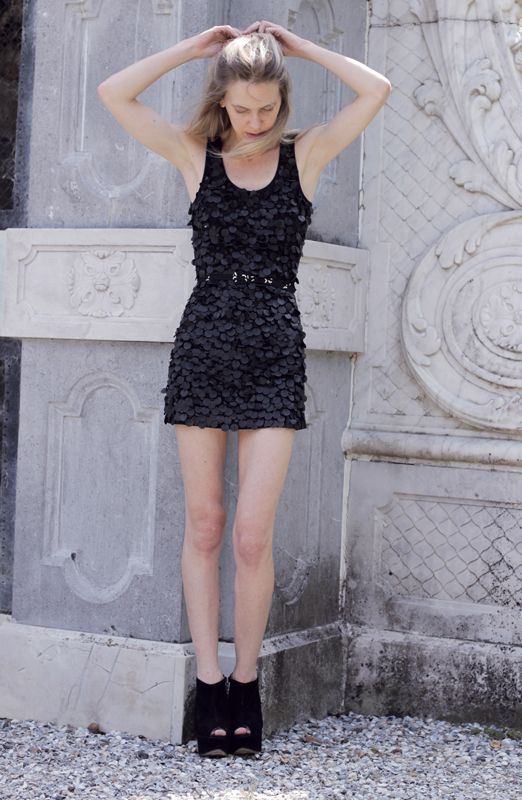 Kate Moss for TopShop black dress, vintage belt, TopShop Wedge booties
I totally need to wear more black.
The paillettes on the TopShop dress are Leather so no shiny plastic, instead a more matte rough texture which I love. I belted the dress just to give it a very subtle change....

Tomorrow is my Birthday.....