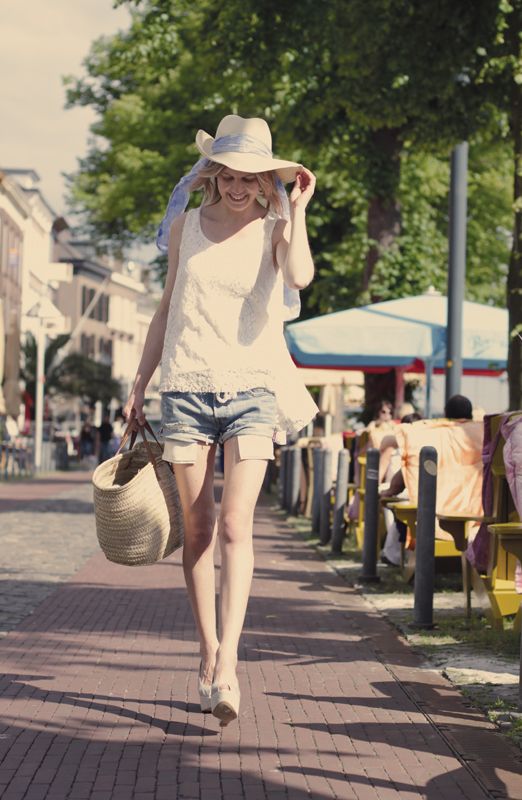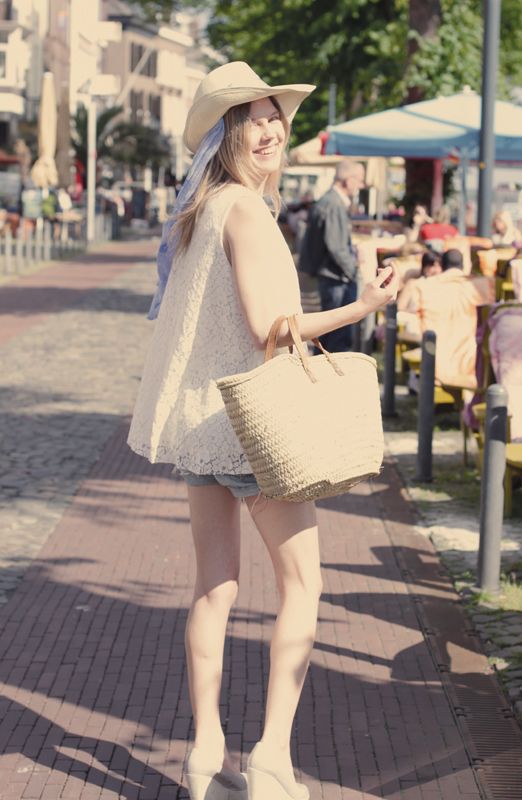 Lace top courtesy of

the Scarlet Room

, Target Straw hat through

Chictopia

Chic rewards, Vintage Basket, Levi's shorts, Topshop Wedges

.
I finally managed to redeem a chic reward at Chictopia's Shop Ugly!
In short; when you sign up at Chictopia (its a social network platform where you can post your daily outfits) or are already a member you collect points that you can redeem for goodies like this straw hat..

So what better way to combine the hat with a basket?! and honestly the basket is like the easiest shopping bag to carry around, I just have a little pouch inside where I keep my wallet, phone etc.
The Scarlet Room lace top was something I was definitely missing in my closet, perfect with jeans and shorts, (they often have the most amazing and affordable tops and dresses!)

Lace forever!!