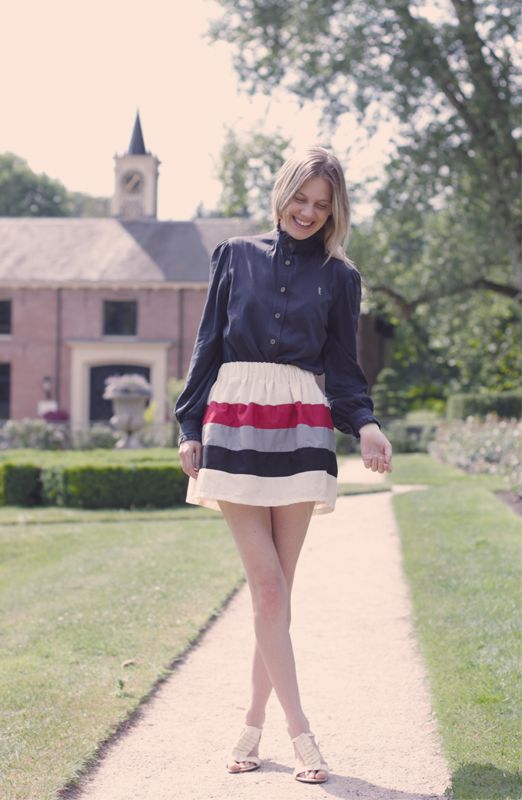 I bought the vintage Yves Saint Laurent blouse a while ago, the navy jersey is a bit faded but I kind of like that and I love the light pink YSL logo and the buttons.
The skirt is made by Sushi from the blog
Le Blog de Sushi
, I totally hope she will design more soon because I love everything she does!!
I'm still totally hooked on the World Cup! rooting for Holland ;) I so wish I could be in South Africa to follow the games life!!