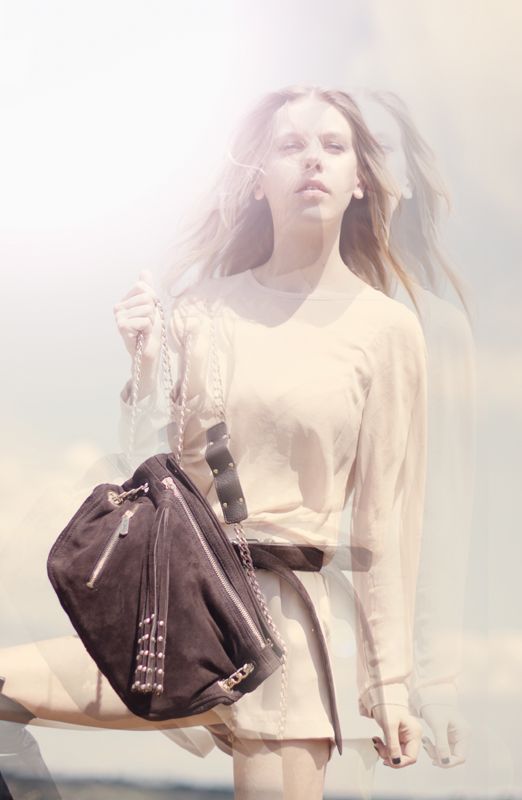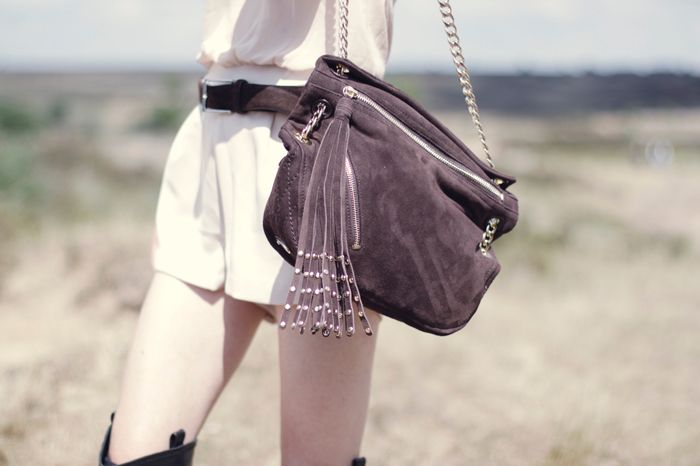 Ava crossbody bag in chocolate suede gifted by Botkier, Sheer jumpsuit gifted by StylebyMarina, Zara over knee cowboy boots.
Say hello to my new Ava crossbody bag, I just totally love it, the leather is so soft
and I love the Chocolate brown color.
I was asked to style the bag for Botkier's x Bloglovin' fall/winter campaign channeling "my Inner Bad Girl" and these are some of my favorite shots.

As for who my "Inner Bad Girl" is; I went for one of my Childhood sentiments; Brigitte Bardot in the Spaghetti Western "Les Petroleuses"