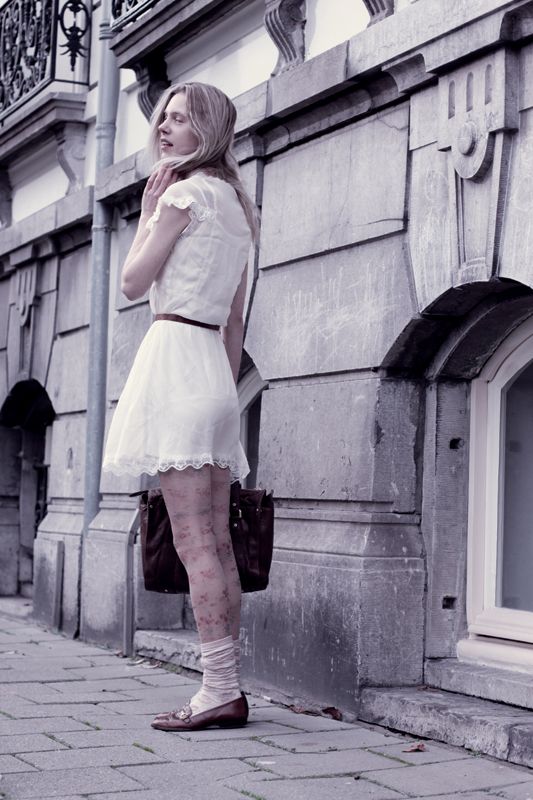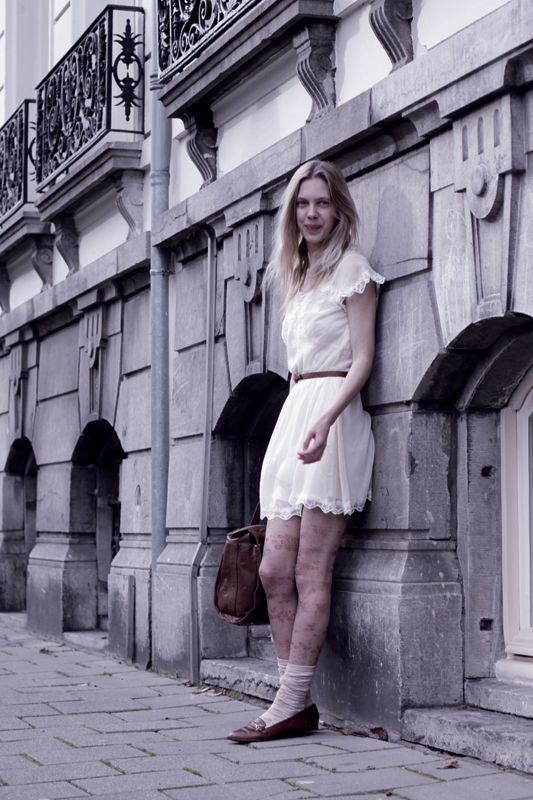 I'm wearing; Storets dress, TopShop floral tights, Tory Burch

Dayton Satchel

, Urban Outfitter socks, vintage belt and loafers
Playing around with ways to bring in my lingerie and summery dresses into fall/winter without going for the obvious black tights, it didn't leave me with much options haha...
I'm really looking for some different coats because I'm sick of my black pea coats and it's not cold enough to wear my vintage furs
.
I really want something special that's not too trendy... but where to find?
xoxo