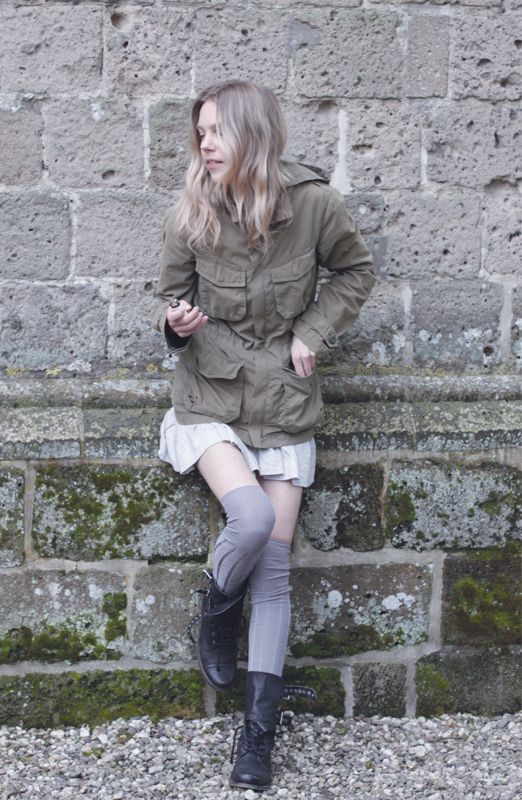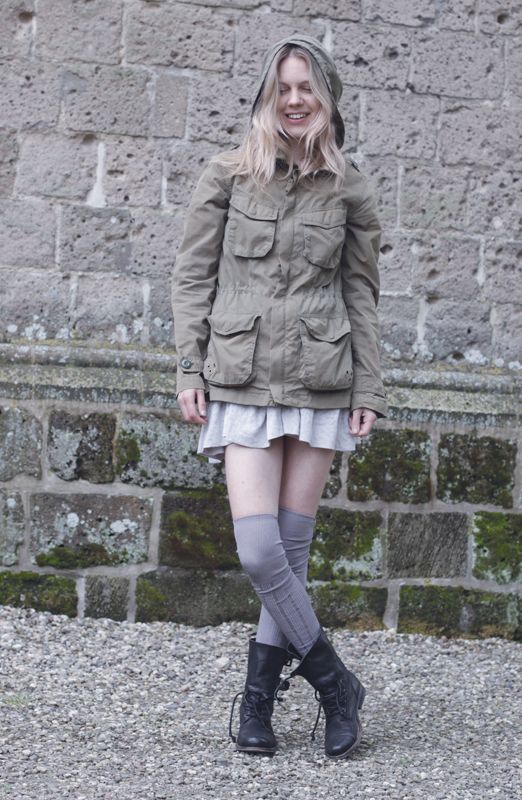 H&M army jacket, H&M skirt, H&M socks, All Saints Boots
As for the rainy Spring and Summer days I like to find shelter under the hood of my Army Jacket, that is when it not pours of course.. Most of the time I just update and make any look rain-proof with this jacket and adding some boots!
I decided to wear the jacket with a short skirt, over-knee socks and All Saints boots. I really became a huge fan of
All Saints
, especially the leather jackets and the boots. I have a massive wish-list when it comes to their boots!