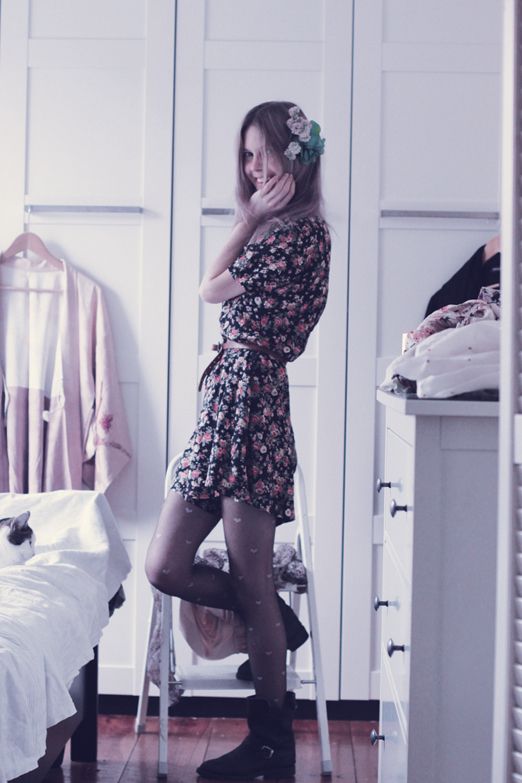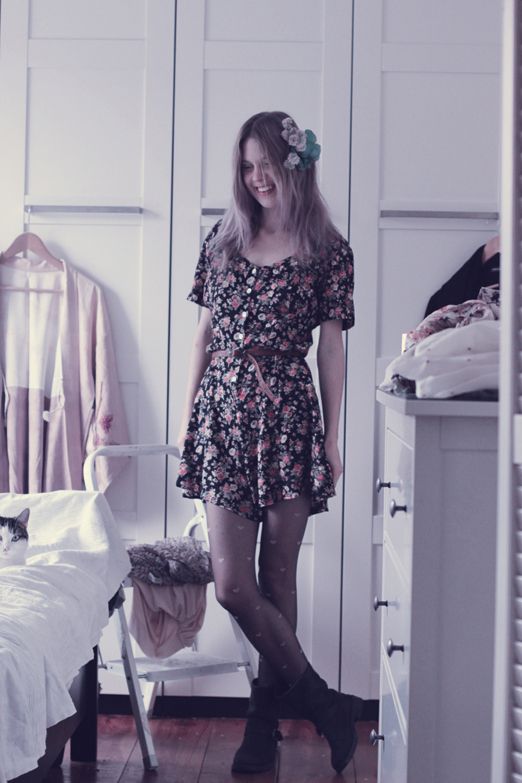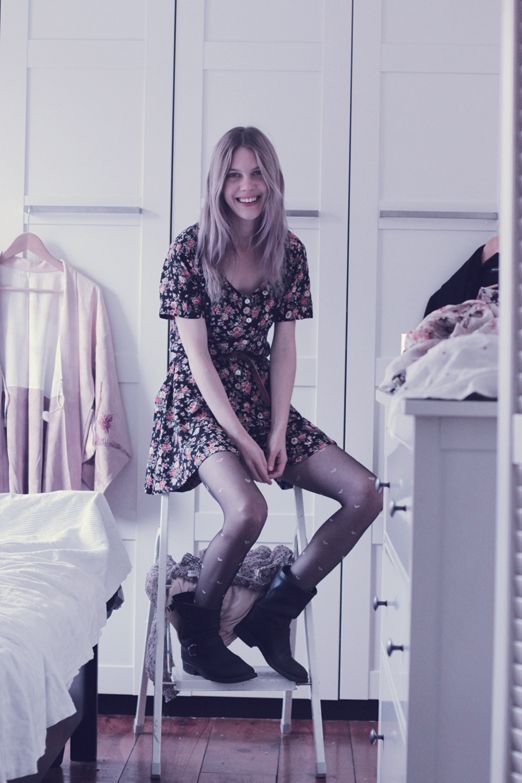 Wearing; Vintage floral romper, TopShop heart tights, frye engineer boots, vintage belt, diy flower hair brooch
.
The diy flower hair brooch is almost too simple to call a diy but its still always a killer for spring time;

Whenever I see somewhere silk flowers I buy them (I found these in fabric stores).. Because I like to play around with them I never glue them to getter or attach them in a way that I won't be able to re-use them...
Here I just picked a few I liked and twisted them together and pinned them in my hair using regular hairpins and clips.
btw. Yes my hair tips are still Lilac (can't really see it in the grayish photos though), the color fades out really fast so I have to redo it like twice a week :/

xoxo