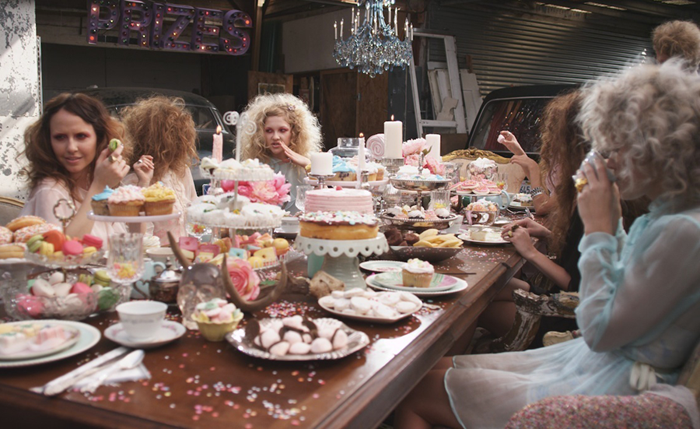 KILLDARLING SUMMER 2011 from KILLDARLING on Vimeo.

I'm loving KILLDARLING's first collection! and Love the Video! (Candy colored silk dresses ~ yum yum)

I think what Sam wrote about her label and collection says it all;
(plus I like the story haha)
"Killdarling is clothing for tea parties and after parties. For trips to Paris and trips to the mailbox.It is for the girl who has had enough of rainbows, unicorns and Prince Charming. For the girl who doesn't care if she loses a shoe at the ball. For the girl who throws the other shoe at Prince Charming, takes off with the hot valet guy who parked her pumpkin carriage, and heads with him to the afterparty. Barefood. Killdarling is made for mischief and adventure.
"

hmmmm.... does this sound like something we would do? I would say "hell yeah"
You can check out the LOOKBOOK and SHOP
HERE
xoxo