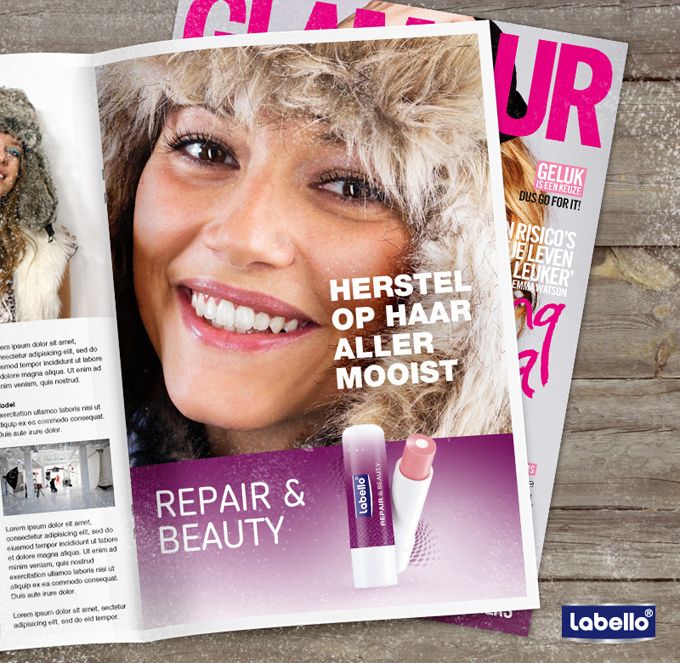 I love Labello (seriously, I can't live without lip balm!)
and I love Glamour Magazine!
So I'm totally exited about teaming up with both Labello and Glamour Magazine Netherlands for a fun Modelling competition where Labello+Glamour Magazine are looking for a new Face for their latest Labello Repair&Beauty ad campaign!
Sent in your Winterlook for a chance to be in Glamour Magazine
Do you have an amazing Winterlook and would love to be the Model in Labello's ad campaign? All you have to do is to Enter your most beautiful Winterlook photo ! Besides a photo shoot for Labello's advertisement in Glamour Magazine there will be a behind the scenes wrap-up video too hat will be posted online!

Do you have the perfect Winterlook? Sent in your picture for a chance to be in Glamour magazine!
xoxo