(Speel met Stijl Award is a Dutch Event)
SPEEL MET STIJL AWARD
Holland Casino en Grazia zijn voor het tweede jaar op rij op zoek naar de meest stijlvolle vrouw in het Nederlandse uitgaansleven!
De castingavonden vonden dit jaar plaats tijdens Special Ladies Day. Hier konden stijlvol geklede gasten van Holland Casino gecast worden door een Grazia stylehunter. Eenmaal gecast, gingen de dames op de foto en deze foto verscheen op speelmetstijl.nl De jury, bestaande uit Hilmar Mulder, Danie Bles en Sander Lusink kiezen uit alle gecaste dames 10 finalisten.
Er zijn nu 8 dames direct gekozen door de jury en 2 dames maken nog kans om in de finale te komen door middel van 2 wildcards! De dames met de meeste stemmen maken kans op 1 van de 2 wildcards!
MAAK KANS OP KAARTEN VOOR DE AWARDSHOW OF FASHION CHEQUES T.W.V €100
En hier begint de fun want als je nu op een van de kandidaten stemt maak je kans op een Fashion Cheque ter waarde van €100,- of kaarten voor de Awardshow (gepresenteerd door Lieke van Lexmond) in Lido Club Amsterdam!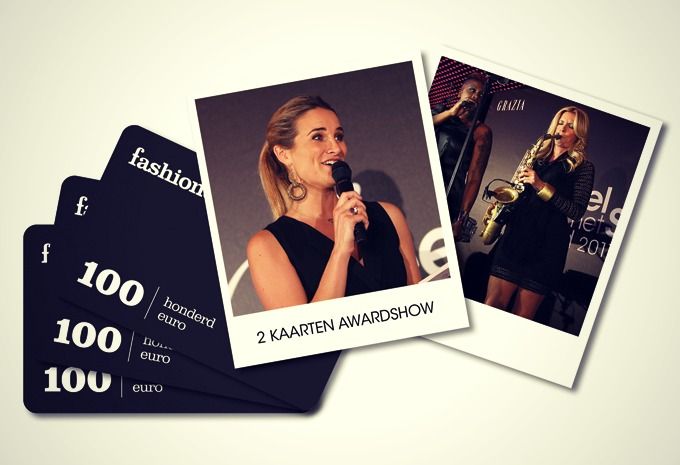 DE AWARDSHOW
De Awardshow wordt echt super want behalve dat de Speel met Stijl Award wordt uitgereikt aan de meest stijlvolle vrouw in het Nederlandse uitgaansleven kun je er verschillende fashionable prijzen winnen met het Fashion Roulette. Trijntje Oosterhuis zal een optreden geven en verder zal de avond muzikaal ondersteund worden door de Cat Carpenters en aan het einde van de avond worden er natuurlijk goedgevulde goodie bags uitgedeeld. De Awardshow wordt gepresenteerd door Lieke van Lexmond. En net als vorig jaar worden veel pers en BN'ers verwacht!
KOM JE OOK?
Het leukste is dat jullie een extra kans maken om samen met mij naar de Speel met Stijl Awardshow
te gaan, want ik mag een drietal (+1) kaarten weggeven onder mijn lezers die via mijn blog hebben
gestemd
op speelmetstijl.nl! Dus laat me weten als jij via mijn blog hebt gestemd in een comment of email! Zodat we fun kunnen hebben op de Awardshow!
xoxo
Tijdens de gehele stemweek (27 sept - 7 okt 2012) kan er 3 keer per dag
gestemd
worden op
3 verschillende kandidaten. Er kan dus elke dag 3 x kans gemaakt worden op de prijzen!