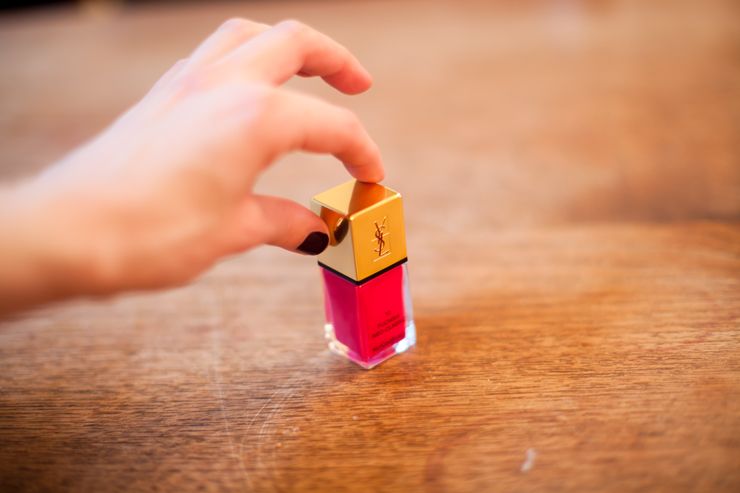 Not everyday you get flown over to Paris by the

YSL beauty team

to be in a video shoot and not everyday you get treated like a princess! Last week was above and beyond amazing, I still can't believe it! Everything was just picture perfect, a Parisian dream! I arrived late in the evening at my Hotel but was welcomed by an amazing YSL gift bag! So no need to say I spent next morning's breakfast at the Hotels restaurant exploring the new YSL gems a little better ;)
The YSL nail polish (nr 10) is amazingly vibrant for a deeper shade of pink! (wearing YSL nail polish in the picture as well) I have been an Touche Eclat fan for a while and was super surprised and exited that it came with the Touche Eclat foundation that I had been dying to try out for a while! The matte lipstick nr. 205 is a beautiful dark color like the YSL nail polish I'm wearing, kind of a dark oxblood color which looks amazing on my light blonde hair! There was a "Forever Youth Liberator" eye serum too of which I have heard really good things!
The scent of the YSL Manifesto eau de Parfum is beautiful, a romantic, powdery and sensual scent without being too sweet and girly! I have been wearing it everyday now and get so many complements on it! It's the perfect scent for me while I would not have expected that by looking at the bottle! It's my favorite goodie from the gift bag!
xoxo