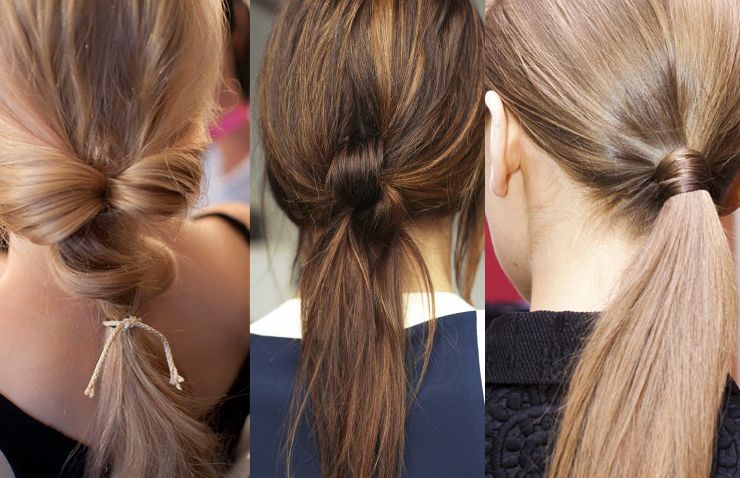 We simply love Ponytails! Whether they are styled in quick sloppy knots or in a time-staking sophisticated retro-do, the Ponytail is a perfect hair classic to wear with any style! This week I collected my

favorite Ponytail tutorials

, ranging from bohemian soft knots and twists to sleek and sophisticated dos!
xoxo
1) Topsy Tail
A beautiful and very soft topsy tailed pony tail we love!
http://www.hairromance.com/2011/05/topsy-tail-glamour-%E2%80%93-rachel-gilbert.html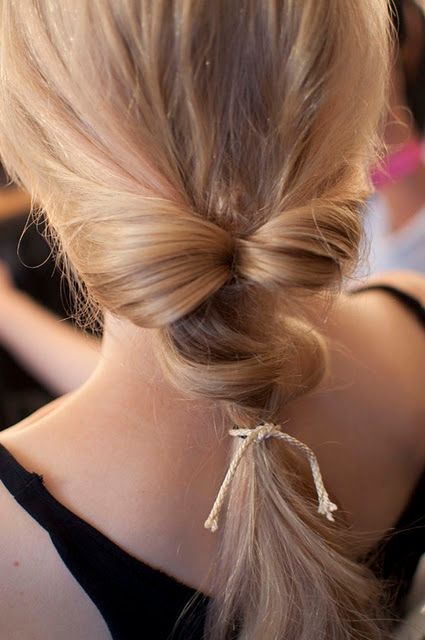 2) 10 ways to style a high Ponytail
This tutorial simply gives your ideas to quickly transform your regular ponytail in 10 new ways!
http://www.yetanotherbeautysite.com/hair.html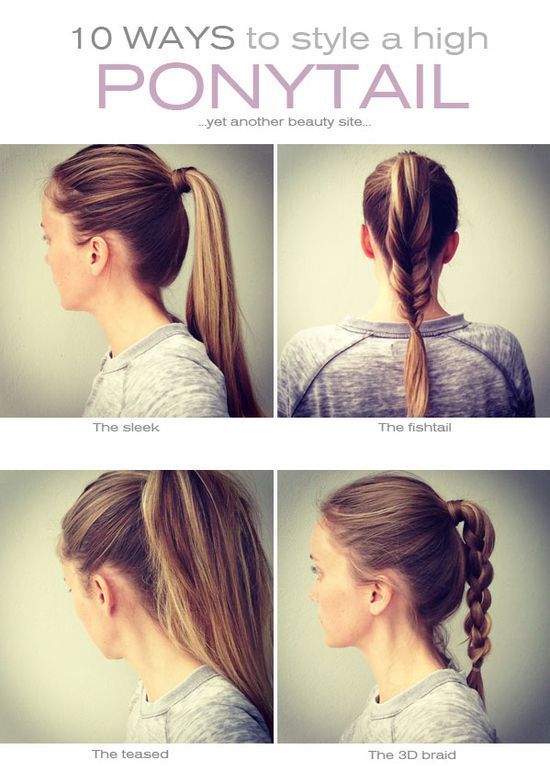 3) The sleek Low Pony
The sleek Ponytail is true classic and we absolutely love this tutorial!
http://www.babble.com/beauty/hair-trends-the-sleek-low-pony-tutorial-by-aveda-for-stella-mccartney-winter-2013/image-3594/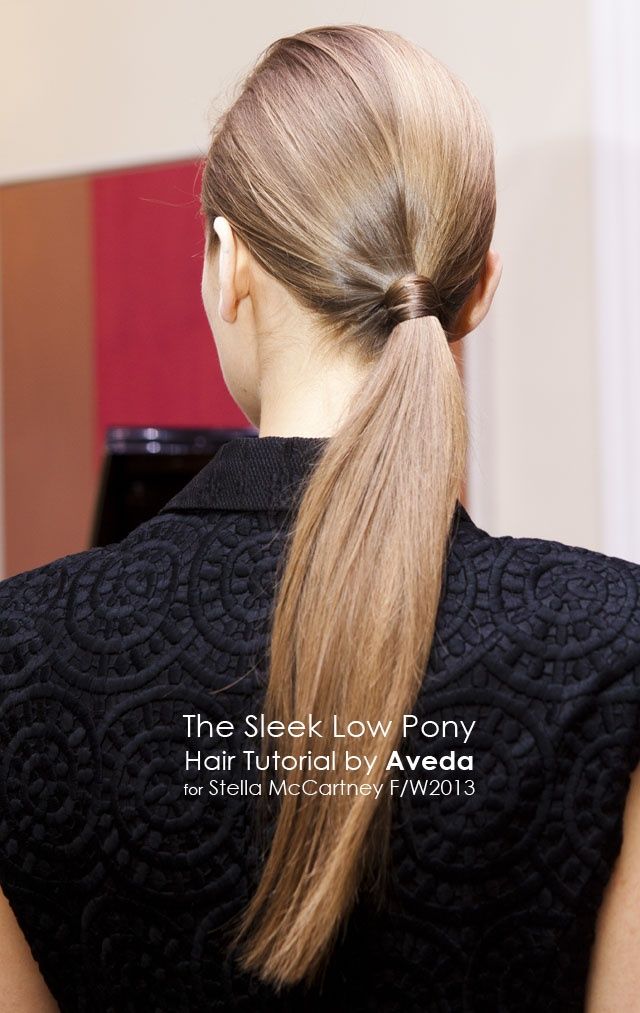 4) '50s Inspired Ponytail
The bouncy vintage vibe Ponytail is one of our favorites!
http://thebeautydepartment.com/2012/09/1950s-inspired-ponytail/
5) Knot your average Pony
We adore the knotted ponytail and love this tutorial by the Beauty Department!
http://thebeautydepartment.com/2011/04/a-do-for-you/
6) A new Twist
The gorgeous twisted ponytail is yet another classic that we adore!
http://thebeautydepartment.com/2012/02/a-new-twist/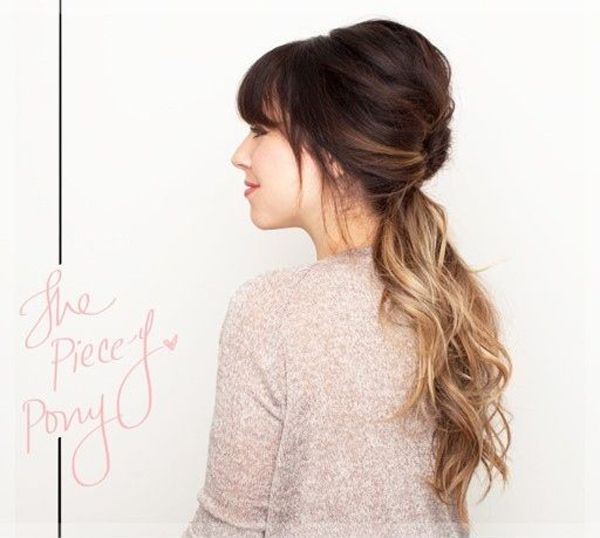 7) 10 ways to dress up a Ponytail
Not to miss on this list, 10 ways to dress up your Ponytail!
http://blog.hairandmakeupbysteph.com/2012/03/ten-ways-to-dress-up-ponytail.html
8) Ponytail Twist
Another gorgeous twisted Pony!
http://joannagoddard.blogspot.nl/2012/08/ponytail-twist.html
9) Knotted Hair Styles
Some more knotted Ponytails not to miss!
http://www.refinery29.com/hair-knot#slide-1
10) Knotted Ponytail
Balancing between the vintage pony and the knotted is this gorgeous do!
http://www.mybilliedesigns.com/2012/07/hair-tutorial-knotted-ponytail.html
11) Ponnarikampaus a la Hanneli Mustaparta
Such a must hair do!
http://nude.costume.fi/2013/07/09/tutorial-ponnarikampaus-a-la-hanneli-mustaparta/
12) Twisty Ponytail
We love the braids in this low ponytail!
http://www.thejoyoffashionblog.com/2013/06/hair-tutorial-twisty-ponytail-perfect.html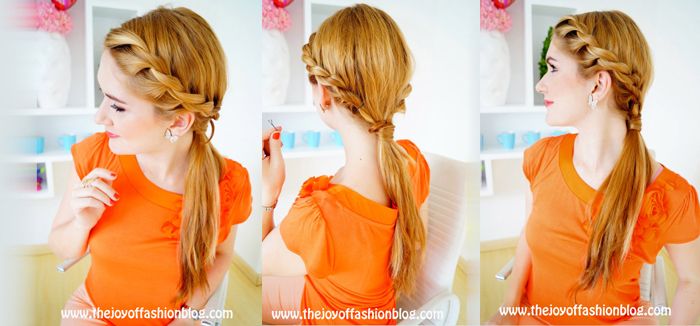 13) Show Pony: 5 Fresh DIY Dos
Very Stylized and sleek are these new DIY do's!
http://www.refinery29.com/ponytail-hairstyle
FOLLOW COCOROSA ON INSTAGRAM
BLOGLOVIN'
FACEBOOK
AND
TWITTER