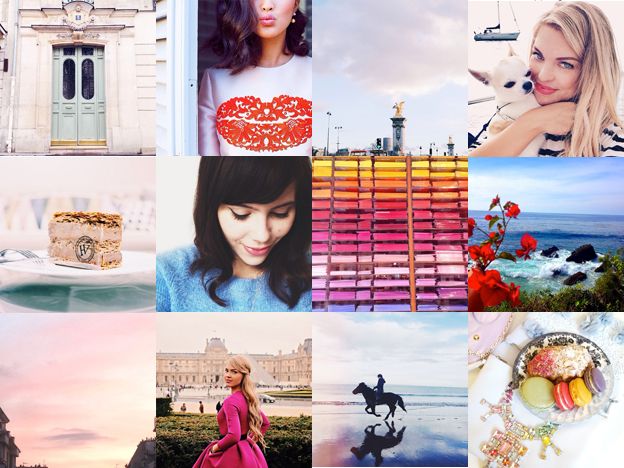 I have become a real Instagram addict the last few weeks, I can browse my favorite instagramers for hours, dreaming away by some of the most beautiful photos and those need sharing! These girls give me inspiration, a dreamy escape and a much needed dose of fashion, food, shopping and cats!
xoxo
ps. Carrie from WishWishWish made an amazing post on Instagram giving seriously

the best tips and tricks on apps and taking photos

! (for those who wonder, I use Afterlight)
Wish Wish Wish
I love Carrie's Instagram and I'm as addicted to her snaps as her blog!
Margot Breby
Margot's photos are light, almost iridescent and beautifully sensitive and poem like.
Gary pepper Girl
Nicole created a world on it's on and her vibrant colorful photos are above and beyond gorgeous.
Allee des Roses
Beautiful photos capturing Paris, food and some much needed beauty, fashion and shopping.
Eleose Bastiani
As a photographer Eleonora really seems to live the glamorous jet set dream and her photos are as gorgeous as Eleonora herself.
Paris in Four Months
Carin's photos capturing Paris are amazing and I just can't get enough of her instagram.
This is Glamorous
The glamorous live of instagramer Roseline.
Patricia Chang NY
Perfect brunches, lunches, diners and all food in between. I love Patricia's instagram and share her obsession over cats and mice!
8 Rue Caffarelli
More Beautifully captured pictures of everything Paris.
Charcoal Alley
A place for girls with messy hair and thirsty hearts!